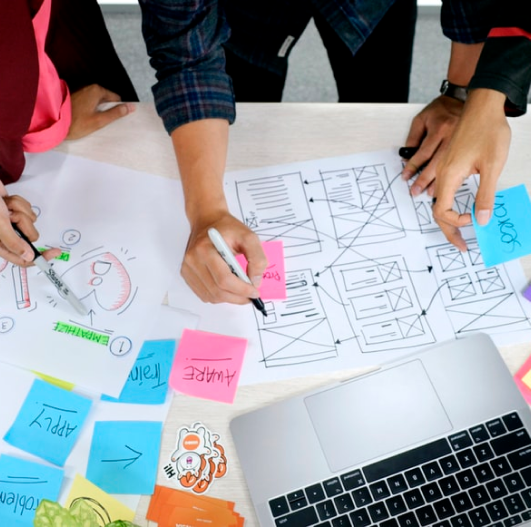 The App Accelerator is a 13 week training program focused on non-technical founders who are ready to execute their app ideas and expand their businesses without the technical overwhelm.
We work to hold your hand through the development process and teach you the need to knows of the app industry…before you need to know them.
Our program makes app entrepreneurship accessible to you.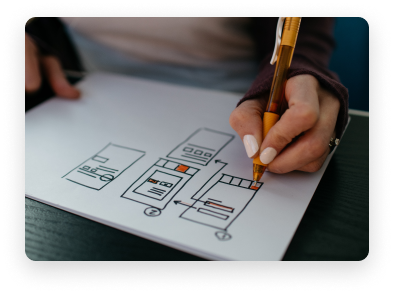 The App Accelerator provides a
budget conscious, step-by-step educational curriculum to get your app idea out of your head and into the App Store.
No coding or tech
experience required.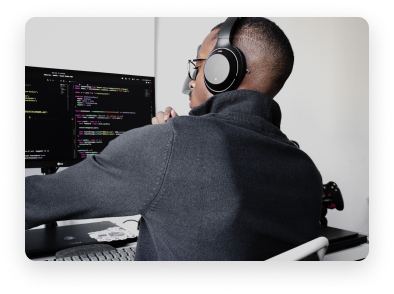 We connect you with reliable developers and designers to help you build your dream.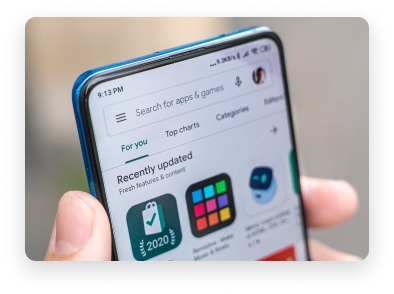 Access coaching, trainings, tutorials and supporting resources you to get you to the finish line.
This program is for you if:
You've been sitting on a game-changing app idea, but feel frustrated and confused about where to start
You don't want to waste time or money jumping into building an app blindly
Everything you know about building an app is pieced together from random tips you found through Google searches but you need help making sense of it
You've asked around but can't seem to find an affordable, accessible developer you feel you can trust
You desperately need a more personalized approach to bring your idea to life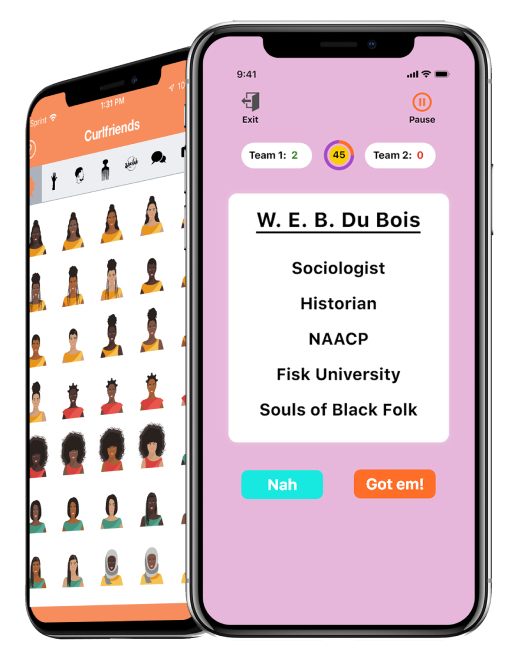 Legal Protections
Cost & Investment
Audience & Idea Validation
Monetization


Navigating Development Options
Developer Search & Selection Process
App Design & User Experience


Product Planning
App Workflow & Processes
Marketing Asset Readiness


App Store Enrollment Overview
Submission Strategies
Uploading & Publishing Globally


Marketing Strategies
Management Processes
Monthly Maintenance
Dr. Linda Burke
I have learned so much by doing these exercises and from the course in general. The course has forced me to shift my attention....and see the possibilities of what I can do. Truly grateful for your wisdom and guidance during this journey. I am feeling much more hopeful and empowered that I can manifest this dream into reality.
Rachel Hill
I really enjoyed my 1:1 with Amanda! I had a quick App idea that I needed to run by an EXPERT - I immediately thought of Amanda. She really helped me get clear on which direction to take my app idea, provided me with lessons learned (so I don't have to run into the same when developing my idea), and was genuinely just super informative! I'd highly recommend Amanda, as she's one of those experts that can explain "tech" in an easily digestible way!
Danielle Rogers
The App Accelerator was the first program I came across that made building my app seem tangible, easy to understand and within my reach. I'm excited to now be able to expand my business and reach my customers in new and innovative ways!
Boukary Sawadogo, Ph.D.
The App Accelerator program has equipped me, as an aspiring tech entrepreneur, with solid practical expertise to move from ideation to finished product. The well-paced and balanced coursework allows working professionals like myself to satisfactorily complete the training. Amanda Spann is a great teacher and is always available to answer my questions.
Lauren Brown
The App Accelerator provided me with step by step guidance and knowledge around the process of building my own app. The program helped to jolt me forward closer to my development goals. Amanda continues to make herself and various online tools available to assist in my success.
You're Just Steps Away from Making Your App Dreams a Reality
Weekly Online Training Program
The App Accelerator will help you learn:.
The Business of Apps, how to build a company around your idea
How to find, vet, and work with designers and developer at every stage of the development cycle
Marketing & Monetization Strategies
Having trouble finding the right talent? Find a prospective co-founder or the right technical partner to bring your idea to life.
Tech Tutorials & Trainings
Skip the headache of learning new tools with our guided video walk-thrus
Success Library of Proven App Tools &
We've curated a wealth of powerful resources, discounted perks and a thriving community of purpose-driven appreneurs that are as ambitious as you are.
Exclusive Expert Interviews, Webinars & Articles
Tap into the knowledge insights and experience of world renowned app and startup entrepreneurs
Opt-In Group & 1-on-1 Coaching
Gain clarity with personalized consultations surrounding your idea complimented by meetings with your peers.
Take the Quiz and Find Out if The App Accelerator is the Right Program for You
Hi, I'm Amanda.
I'm a serial app entrepreneur and business consultant who has educated and empowered over 30,000 entrepreneurs around the world to build and brand their startups. From aspiring founders to investment funds I help people take their ideas from concept to creation and build a buzz around them.
My work has taken me around the world and back and for it I've been given great honors like being named as one of Business Insider's 30 Most Important Women in Tech Under 30.
Helping self-starters actualize their dreams is my calling and I take my work seriously. I would love to help you build the product you're envisioning and welcome you to join me.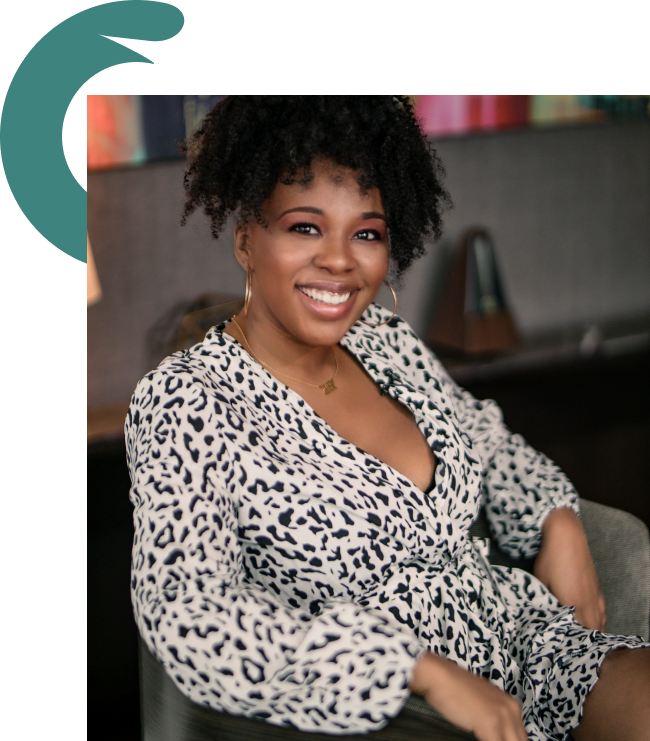 The App Accelerator: Program Only
6 Month Payment Plan Available
The App Accelerator: Program + Group Coaching
6 Month Payment Plan Available
Frequently Asked Questions
What is the required time commitment of the course? Do I Have to Be present for every Call?
The App Accelerator is a mix of online and live programming over the course of 13 weeks. The programming is regularly recorded so even if you are unavailable to attend a live session, you will likely have access to the replay soon after. While it's not required that you be available for every session, you get out of the program what you put in, so we strongly encourage you to attend as many sessions as you can.
Will I Come out of this program with a completed app?
You can. Depending on the nature of the app you're trying to build and your availability to take the project on, you could walk away with a completed application. Many people however opt to complete the course first and then start the development process after they have a full and complete understanding of the scope of work.
Will I Have direct access to support throughout the program?
You will always have on-going support from The App Accelerator team.
Can you build my app for me?
Absolutely. We have a diverse group of development partners to meet and match any price point or project deliverable. You get access to our entire directory once enrolled.
How is the app accelerator different than other no code programs?
While we believe that no code and low code solutions are great paths to building an app, they aren't the only development options available. Within The App Accelerator we strive to introduce our participants to a variety of different methods for bringing their idea to life and encourage them to select the choice that is most in line with their budget and lifestyle as an entrepreneur.
How long does the program last?
Approximately 13 weeks. Participation in the program can however run longer depending on when you decide to build your app. Some attendees opt to build during program, others feel more compelled to complete the program before they jump into the development process.